---
* HOME *
---
At a Glance
---
About Nippon 2007
About WorldCons
Agents
Art Show
Awards
Blogs/Galleries
Checklist
Child Care
Committee
Contact Us
Con Suite
Contests
Dealers Room
Donbura-con
Exhibits
Facilities / Maps
F A Q
Fanspeak
Filking (Music!)
Guests of Honor
Handicapped Services
Hotels
Hotel Alternatives
Hugo Awards
&nbspHugo Winners
&nbspHugo Nominees
Rocket Archive
Language/Food/Culture
Links
LiveJournal
Main Events:
Masquerade
Members
Mmbrshp Transfer
Newsletters (At Con)
Parties
Photos
Program - Western
Program Grid
Program Participants
Program - Japanese
Publications
Registration
Seals/Stickers
Seiun Awards
Site Map
Site Selection 2009
Speculative Japan
Tour with Fans
Ghibli Tour
Travel
Travel Links
Volunteers
World S F Society
---
Nippon Bid Site
Nippon2007.org
Archon 31 (NASFiC)
2008 Denvention 3
2009 Anticipation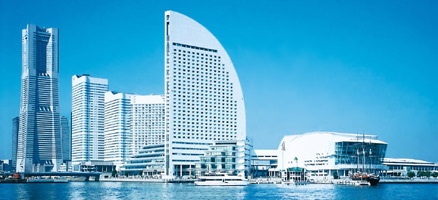 Nippon 2007
The 65th World Science Fiction Convention
August 30th - September 3rd, 2007
Yokohama, Japan
Worldcon Guests of Honor
Sakyo
Komatsu
David
Brin
Takumi
Shibano
Yoshitaka
Amano
Michael
Whelan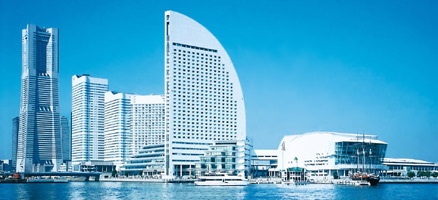 Pacifico Yokohama Convention Center

---
We are sorrowed to report that our Author Guest of Honor Sakyo Komatsu passed away this July, 2011.
Thanks to all our fannish friends around the world for their messages of sympathy and support and enquiries about our well being. To our great regret, Japan has suffered a severe tragedy due to the earthquake, but primarily due to the tsunami that followed. The areas that have been most affected are in Tohoku, the eastern coast of Honshu island some 150 miles/ 250 km north of Tokyo. Most of the Nippon 2007 committee folks in Japan live in the Kanto region in and around Tokyo and are safe and well, albeit shocked and saddened by the events, and worried about friends and family living in the badly affected regions.
It is with great sadness we report that our Fan Guest of Honor Takumi Shibano passed away this January, 2010.
---
"World Science Fiction Society", "WSFS", "World Science Fiction Convention", "Worldcon", "NASFiC", "Hugo Award", and the distinctive design of the Hugo Award Rocket are service marks of the World Science Fiction Society, an unincorporated literary society.