Gene van Troyer
---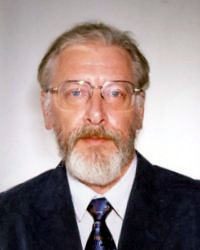 Gene van Troyer was born and raised in Portland, Oregon. He has been writing poetry and science fiction since he was about 13 years old and began selling it professionally when he was around 20.
In 1973 Fred Pohl helped him connect with Shibano Takumi, and when he came to Japan in 1974 as an exchange student at Waseda University's International Division, Shibano introduced him to the Nihon SF Honyaku Benkyo-Kai, after which he became a translation consultant to such translators and writers as Yano Tetsu, Shibano, Asakura Hisashi, Ito Norio, Imaoka Kiyoshi (Hayakawa SF Magazine editor at that time), Sako Mariko, Otani Jun, Fukami Dan, and many others.
From 1975 through 1980 he had a regular critical review column of American science fiction in SF Magazine's 'SF Scanner' section, and continued to write reviews for SF Magazine through 1994.
His own fiction and poetry has appeared in Eternity, Vertex, Last Wave, Amazing Stories SF, and Asimov's SF. He is a past editor of Portland Review, a literary journal published by Portland State University, and StarLine, the Journal of the Science Fiction Poetry Association. Most recently, he edited Collaborations: A Collection of Collaborative Poetry published by Ravenna Press in Seattle, Washington (2007).
He presently lives in Urasoe City, Okinawa Prefecture, Japan.

---
Recently published - Collaborations: A Collection of Collaborative Poetry, Ravenna Press (2007), Speculative Japan: Outstanding Tales of Japanese Science Fiction and Fantasy, Kurodahan Press (2007)
---