This page is for members looking to join a guided or fan-run tour of Japan before or after the convention. Please note that these tours are not official Nippon 2007 events, and therefore Nippon 2007 cannot accept any responsibility for them. Questions should be directed to the relevant provider.
If you would like to recommend any other tours that we should be listing here, please contact us at webmaster@nippon2007.us



Pre-Convention Tour by Val & Ron Ontell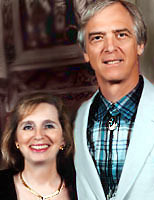 Val and Ron Ontell, who ran trips to Britain, Ireland, and Australia connected to previous Worldcons, are organizing a trip to Japan in conjunction with Nippon 2007. Currently scheduled to run from August 21 (travel day to Japan) through August 30 (prior to the opening of the con), the tour will include Osaka, Kyoto, Nara, Kanazawa, Takayama, and Masumoto.
Among the sights included are Osaka Castle, Nijo Castle, Ryoanji Temple, the Temple of the Golden Pavilion, the Great Buddha in Nara, the Old Imperial Palace, the Kyoto Cooking School, an exclusive performance of MIKO (Shinto girls), the Ishikawa Prefecture Crafts Museum (including the locally famous Kanazawa Haku gold leaf), Kanazawa's Kitchen (a 300 year-old open air market), and much more. Visit a local family for tea and get a firsthand glimpse of Japanese life at home by talking with the family and experiencing Japanese culture first hand. A Shabu-Shabu (Japanese style fondue) dinner is among the five included dinners. Eight breakfasts and a lunch are also included. Minor changes to the itinerary are possible until the tour is a 'go.'
A pre-tour add-on segment to Kurashiki and Hiroshima (including Miyajima Island (to see the Itsukushima Shrine with its floating Tori Gate) arrives via bullet train in Osaka on August 20 and connects with the main tour in Osaka on August 23. Three breakfasts and a dinner are included in this segment.
The core tour will cost approximately $2387, depending upon exchange rates at the time the tour becomes a "go." A Single Supplement will be approximately $492. With the ad-on, the entire tour will cost approximately $3469, with a $594 single supplement. Included in these prices are:
Superior tourist-class hotels, applicable taxes, service charges, state and local taxes, tips to baggage porters and hotel staff.
8 breakfasts, 1 lunch, and 5 dinners on the core tour: an additional 3 breakfasts and a dinner on the add-on.
Sightseeing in an air-conditioned motorcoach with local guides where applicable.
Group airport transfer on arrival and departure.
Professional tour director throughout.
Not included are:
AIR FARE, airport taxes (where applicable), excess baggage. o Sample Air Fare from LAX - Core Tour: $1155, incl. tax. With Add-On: $1198, incl. tax.
Meals not included in the itinerary.
Personal items and souvenirs.
Tips to motorcoach driver, tour director, and local guides.
Currently, Tokyo is not included, as many fans prefer to see it on their own during the con. However, it is possible to arrange day trips to Mt. Fuji, the Imperial Palace, the Meiji Shrine, Nakamise Shopping Arcade, the Ginza, and a cruise of Tokyo Bay, and the Great Buddha in Kamakura.
Val and Ron have created a Yahoo Group called Nippontour. It is a good platform for asking questions, posting information, or anything else people might wish to discuss regarding the con and/or seeing Japan. The members of their tour have been using it for their discussions. However, anyone who wishes is invited to access it.
For the full itinerary and other information, go to www.ontell.org/nippon/. If you have questions, email the Ontells at Val-Ron@Ontell.org.

(back to top)


---
Post-Convention Tour by Ken Smookler and Alice Colody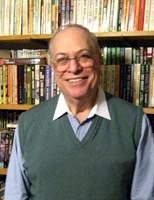 Here's the official Japan Yokoso Tour flyer.
Ken Smookler and Alice Colody of Travel Professionals International are organizing a post-Con Japan tour. It will be 7 days, starting at your Yokohama hotel on September 3rd. You will move to Tokyo with excursions to Mt. Fuji, a cruise on Lake Ashi, take the aerial cableway up Mt. Komogatake and ride the bullet train to Hiroshima. From Hiroshima you will transfer to Kyoto, once Japan's capital. You will be able to visit a working monastery and either Nijo Castle or Ryonji Temple, then move on to Sanjusangendo Hall with its one thousand and one Buddhas. There will be a tea ceremony and a Zen style Tempura Dinner. We will try to give you an opportunity to meet a Maiko (a trainee Geisha) and provide a pageant of the seven traditional Japanese arts: koto music, flower arrangement, tea ceremony, gagaku (court music and dance), kyogen (the ancient comic plays), kyomai (Kyoto-style Japanese dance and Bunraku (puppet drama). We then transfer to Osaka, with tours to Osaka Castle, the Aerial Garden Observatory and Umeda Sky Building or The New Umeda City. You will then go to Osaka Kansai Airport for your return flight home on September 11th.

The tour is already over 3/4 full so it might be wise not to wait too much longer. If you think this is for you and wish to be kept informed, contact Alice Colody at alice.colody@sympatico.ca

Some of you may also want to attend the *2007 International SF/Fantasy Conference in Chengdu: August 24-27, 2007*. If there is enough interest Alice would try to put together a tour to this conference as either an alternative or an add-on.