Japanese Language, Food, and Culture
---
Culture
Japanese Embassy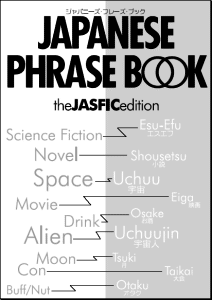 Lots of resources and info collected in one place.
How to visit Japan without Losing your Shirt
Author Rachel Manija Brown writes about her experiences traveling in Japan.

Language
Japanese Phrase Book - JASFIC Edition
The long-promised, eagerly anticipated booklet in 14 Mb pdf format. We are not currently planning to have this for you at the Registration Desk, so print a copy to bring along.
Phrase book as 7 Mb gif
Japanese Language Info -- Monash.edu.au
Japanese Language Info -- nmt.edu
Electronic Japanese Dictionaries
For those not quite up to learning the language or all the character sets. What you need runs $200 to $400. Our source recommends the Canon Wordtank dictionaries (we, of course, remain neutral).

AltaVista Babelfish
Many sites you hit will have Japanese text. The Babelfish site will translate web pages and text for you.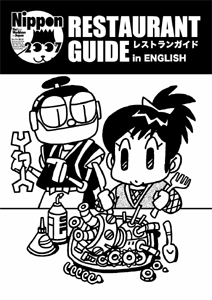 Food
Nippon 2007 Restaurant Guide Our own long-awaited guide to the restaurants around the con site. A copy will be included in your Registration stack of stuff.

GuruNabi (a contraction of "Gourmet Navigation") This site is about Japanese eating establishments. There's information in English as well. Some places on the website also offer discount coupons.


Local Restaurants Restaurants in the Yokohama Station and Minato Mirai area, with maps.

Little Book of Japanese Recipes
Food Allergies/Vegetarian
If you have food allergies, be sure to notify your airline when you make reservations.

Important phrases to have if you have food allergies or special diets.

Restaurants and Vegetarian/Restricted Diets What to expect in the largest metro area in the world.

Food Allergy Translation Cards.
The laminated cards run about $10 for two. The site also has a tips page for Traveling with Food Allergies.