Travel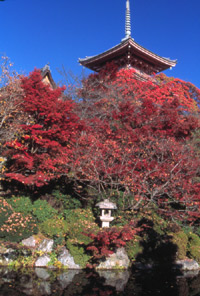 Nippon Travel Agency is the official Worldcon travel agency.
Email contact preferred - mwong@ntasfb.com
Telephone (650) 306-1880.

Japan National Tourist Organization has lots of information about travel in Japan.


Japanese Embassy web site also has good resources.
(top of page)
Air Travel to Japan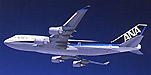 All Nippon Airways (ANA) is the official airline of the Worldcon. Some of the Star Alliance partners offer two discounts for Members: 20% off standard Business Class fare, and 15% off the already discounted Eco-Value Coach fare. Reservations under the Worldcon discount must be made over the phone, 1 800 235 9262. Mention the Worldcon and the Event Code NH001S7.

ANA flies nonstop to Tokyo's Narita Airport from five U.S. airports: Los Angeles, San Francisco, Chicago, NY-JFK, and Washington, DC. ANA is a member of the Star Alliance, and all Alliance airlines will provide best competitive fares to Worldcon members. In North America, 1 800 235 9262*4. In the U.K., 870 837 8866. Mention the Event Code NH001S7.

Nippon Travel Agency has put together a special travel package on ANA that includes airfare from San Francisco or Los Angeles, hotel in Yokohama, and a tour of Tokyo. Price starts at $1700 for coach, $3950 business class.

ANA has a free cell phone available for folks with ANA round trip tickets. See the Cell Phone section below for details.

Other Star Alliance airlines (in North America - United, Air Canada, USAir) should offer the same deal.

United has a discount of 10% on all fares, 20% Business class, using the event code NH001S7. If you cannot get the discount on their web site, you may call 1 800 521 4041.

Just to give you a ballpark (Japanese love baseball) figure of non-discount prices, major airline coach airfares run $950 to $1250 round trip, depending on the city. Fares will vary as we get closer to Worldcon time, and bargain fares can be found on the internet. If money is running out your ears, consider a first or business class seat due to the length of the trip (9 to 14 hours). They range from $4000 to $9000. (Whew!)

These North American cities have non-stop flights to Japan :

Atlanta
Houston
Portland
Vancouver
Chicago
Los Angeles
San Francisco
Washington DC
Dallas
Minneapolis
San Jose

Detroit
NYC-JFK
Seattle

Honolulu
NYC-Newark
Toronto

(top of page)
New security requirements have increased passport demand, and thus increased delays in processing. Canada, for example, advises delays of up to 10 weeks. U.K. advises 10 weeks for first time applicants, along with a face to face interview. U.S. advises 10 to 12 weeks or more for routine application, so don't put this off.

U.S. offers 2 to 3 week "Expedited" processing, but that costs $60 in addition to the normal $97 first time, $67 renewal, fee.

Here's where to go:
US Locations US Passport Home Page
Canada
United Kingdom
For other countries, web search "(name of country) passport".

You will Not need a visa to visit Japan. (except South African and Chinese citizens)

This is where you first set foot in Japan. Their web site can tell you Do you know what you can't bring into Japan?
Guns - of course. Endangered Species fur coats - of course. How about Sudafed, or Playboy magazines? Vicks inhalers? (No to all three) Better check their web site.

Masque and costumers, check the Weapons Policy.
Cell Phone Rental
Your cell phone probably won't work in Japan, but check with your phone company. You can rent one short term, many available with airport pick up and drop off.

Nippon 2007 has arranged a cut-rate deal with G-phone that drops the per day rental fee, and has airport pick-up and drop-off. We'll pay only the ¥ 250 per day damage waiver, and the actual call charges (¥ 80/min Japan only; ¥ 180/min Japan and international). Domestic phones cannot make international calls but can receive them. SMS messaging and voice mail are available at additional cost.

For settlement, the duration of calls will be confirmed at Narita Airport, and credit card payment will be arranged. Processing takes about 10 minutes.

Here's the G-phone go-to site for the special deal. The application is at the bottom of the page, and any conditions thereon contrary to our deal Do Not Apply (i.e. Don't worry, you aren't agreeing to anything other than the Nippon 2007 deal).

Cell Phone Special for ANA round trip ticket holders -
ANA round trippers get free rental for up to 30 days, ¥120 domestic/ ¥150 international per minute. Other airline ticket holders may rent for ¥315 per day. Airport pickup/dropoff.

Purchase of a cell phone isn't allowed without a resident alien permit. The following rental links are unendorsed. Comparison shopping recommended.
JCR Systems Japan Handy Phone J-mobileR PuPuRu Rentafone Japan tiphone Japan
Transport To Pacifico Yokohama Convention Area
From Narita airport either
•
Take JR Narita Express from Narita Airport to Yokohama Station. 85-90 minutes; ¥ 4,180 for Standard-class seat, and ¥ 6,520 for First-class (Check the Special Price Deal paragraph below). Then take the Minato Mirai train to Pacifico Yokohama (4 minutes). Departures of trains from Narita Airport to Yokohama from 07:40 to 21:40, every 40 minutes. (Note for camera buffs: The train has more scenic views than the bus ride)
or
•
Take Friendly Airport Limousine bus from Narita Airport to YCAT (Yokohama City Air Terminal) (90-110 minutes; 3,500 Yen). Then take the Minato Mirai line or a taxi to Pacifico Yokohama. Certain busses (07:30, 14:30, 15:40, 17:00, 18:00, 20:00 departures) go on to the Pacifico hotels after stopping at YCAT. Return times to the airport are available at the hotel. Plan on leaving the hotel about 4 to 4½ hours before flight departure time.
•
To catch the Minato Mirai train from Yokohama Station

From YCAT, go to Yokohama Station East Entrance (or any entrance) and proceed to the West Exit, where the stairs go down to the Minato Mirai platform.

From the Narita Express platform 10, exit to main lobby and go to West Exit, then take stairs down to Minato Mirai platform.

Detailed Map, with instructions.

•
Special Narita Express Price

You can purchase a Narita Express/Suica combo at Narita Airport for ¥ 3500, less than the price of the NEX ticket alone. The Suica card is a prepaid train fare card, and it comes with ¥ 1500 of train fare, and a ¥ 500 refundable deposit. Definitely the way to go if you're taking the Narita Express.
And of course you'll need a hotel. We have a whole page for that.

How to visit Japan without Losing your Shirt
Author Rachel Manija Brown went to Japan by herself, and survived to write about it. Good tips for the frugal among us.


LiveJournal Community - Tourism in Japan
Some Worldcon attendees have cranked up a LiveJournal mutual support site for those wishing to tour Japan on their own. Not an official Worldcon operation, so Nippon 2007 disclaims any responsibility for what you find there.


Fighting Jet Lag in Narita
There's more to Narita than just an airport.
Come a day early and cure your jet lag.


Japan Standard Time is GMT/UTC +9 hours. Japan does not have Daylight/Summer time.
That's 8 hours later than London, 13 hours later than New York, 14 hours later than Chicago, 16 hours later than Los Angeles, which are and will be on Daylight time during Worldcon.
Electricity
Yokohama has 100 volt, 50 Hz current. Your electronic gear should work fine. The plug is two prong, non-polarized (blades of equal width), the same as the old U.S. standard. Three-prong grounding plugs will need a two-prong adapter (cheap at the hardware store, but you may need to file the wide blade down). Brits will need to buy a more expensive adapter.
Money
Yes, bring some. Japan is more cash-oriented than the West. The most convenient place to buy yen is at Narita airport, where the exchange windows are run by various banks. Your hotel may sell yen, but as a convenience and at a poorer rate.

Another option is yen-denominated travelers checks. American Express sells these on-line, $15 purchase fee and $1000 limit, with home delivery.

ATM availability page, and city information on the Japan-Guide.com main web site.

The 7-Eleven chain now has western ATM's. There is a 7-Eleven in Landmark Tower/Plaza, first floor. 7-Eleven ATM's in Narita Airport.

Here is the 7-Eleven announcement: (Info only. No endorsement by Nippon 2007 is implied.)

Up to this time, travelers visiting Japan from overseas can use their own cash cards only in ATMs of the post office to withdraw Japanese yen.

On July 11, 2007, Seven Bank Ltd. began services that enable withdrawal of Japanese yen from Seven Bank ATMs using cash cards and credit cards issued overseas. Seven Bank has installed ATMs in 7-Eleven stores which are one of the largest convenience store chains in Japan.

The service is available for the world's five major credit cards of VISA, MasterCard, American Express, JCB, and China UnionPay, and cash cards affiliated with two global ATM networks (PULSE and CIRRUS) which are respectively operated by VISA and MasterCard.

And here are the details. Main Page Instructions Page
Trains
Japan Rail (JR) Station Map

Large pdf download, but a must for train trip planning.

Bullet Train Schedules
You'll need the station names from the above Japan Rail (JR) Station Map. http://www.jreast.co.jp/e/eastpass_sp/index.html

JR EastPass
The JR EastPass is a three nonconsecutive-day pass that you can purchase in Japan, as long as you have your return ticket. Cheaper than the Japan Rail Pass, but limited to eastern Japan. Worth looking at if you're thinking of the Rail Pass. Here's the JR East operating area map pdf.

Japan Rail Pass
If you're planning to visit Japanese cities other than Yokohama and Tokyo, the JR (Japan Rail) Group sells this sight-seeing pass to foreign visitors. First Class (Green Car) and regular cars are offered. Each type is available as a 7, 14, or 21 day pass.

Japan Rail Passes cannot be purchased after entry into Japan. Visitors must purchase an exchange order in their home countries, and change it for a pass after arrival. Yokohama Station and both terminal stations at Narita Airport have exchange offices.

The exchange order may be purchased up to three months ahead.
North American sales offices
European sales offices
African sales office
Asian sales offices
Our official travel agency, Nippon Travel Agency, can also arrange for rail passes. Please contact them for more information.

To use this Japan Rail Time Table you'll need the station names from the Japan Rail Station Map.

Bonus good deal! Holders of JR Rail Pass get a 10% discount at JR Group Hotels. Hotel names are on the drop down menu under each region name.

More train links and maps on the Travel Links page!

Welcome Cards allow foreign tourists to receive special discounts for lodgings, food, museum admissions, souvenirs, means of transportation and other things in certain municipalities.
Shots
No shots are required to visit Japan, but a tetanus/diptheria booster is a good idea if it's been more than 10 years since you've had one. Assorted useful travel links we've come across.